Date of Birth::
28 September 1901, New York City, New York, USA

Date of Death::
13 October 1974, New York City, New York, USA (cancer of the esophagus )

Birth Name::
Edward Vincent Sullivan

Nickname::
'The Great Stone Face'

Height::
5' 7½"

Mini Biography::
The beloved graven image of TV variety from 1948 to 1971 on CBS, Ed Sullivan originally made his name as a newspaper sportswriter, radio broadcaster and theater columnist for the New York Daily News.
His column focused primarily on Broadway shows and juicy items about its stars. Hired in 1932 by the CBS network as a rival of radio commentator Walter Winchell, future radio stars introduced on Sullivan's program included Jack Benny.
Sullivan made his film debut as himself in Mr. Broadway (1933), which he also wrote. His subsequent screenplay and story involvements included the screwy comedy There Goes My Heart (1938) and the Universal musical Ma, He's Making Eyes at Me (1940).
So successful was he on radio that CBS hired him to do "Toast of the Town" (1948) just as TV sets were becoming a home staple. The show, which balanced amazing novelty acts with singing and comedy talents, both legendary and up-and-coming, was broadcast from CBS Studio 50 on Broadway in New York City. In 1967 the studio was aptly renamed the Ed Sullivan Theater.
As of this writing, it is the home for David Letterman's late-night show. Although Sullivan himself had zilch stage or camera presence and had an unlikely habit of forgetting performers' names as he was about to present them, audiences were taken by his charming idiosyncrasies and mellow, almost funereal approach. He and the show became a resounding success.
Moreover, Sullivan had a knack for identifying talent and his Sunday night variety platform became a springboard for a number of stars, including comics Dean Martin & Jerry Lewis and singers Elvis Presley and The Beatles. He also was color blind when it came to talent, generously promoting a number of black crossover acts, such as The Supremes and other Motown artists, when few other TV shows would.
Sullivan appeared as himself in such films as Bye Bye Birdie (1963), The Patsy (1964) and The Singing Nun (1966), among others.
The irrepressibly stiff, hunch-shouldered emcee was unmercifully parodied by a parade of impressionists over the decades, including Will Jordan, John Byner and David Frye. Sullivan died in his beloved New York of esophageal cancer in 1974, three years after the cancellation of his series.

Spouse::
Sylvia Weinstein (28 April 1930 - 16 March 1973) (her death) 1 child

Trade Mark::
On camera, very nervous, never made eye contact, spoke barely above a whisper.

Trivia::
Interred at Ferncliff Cemetery, Hartsdale, New York, USA.

Daughter's name is Betty. She was born on 22 December 1930 and married Robert Precht in 1952.

Survivor of a pair of twins.

Sullivan paid out of his own pocket for the funeral of dancer Bill Robinson ("Bojangles"), who died penniless. It was one of the many acts of quiet personal generosity for which Sullivan was known among his friends.

Reportedly columnist Harriet Van Horne wrote of Sullivan, "He got where he is not by having a personality, but by having no personality; he is the commonest common denominator." Sullivan sent her a short note back reading: "Dear Miss Van Horne, You bitch. Sincerely, Ed Sullivan.".

In 1961, CBS asked him to fill in for an ailing Red Skelton on "The Red Skelton Show" (1951). Sullivan, like Skelton, was a very large man and was able to wear Skelton's costumes. Rather than simply being a host, Sullivan donned the costumes and makeup and successfully performed Skelton's characters in the written comedy sketches, including one character renamed "Freddie the Freeloader.".

Although Elvis Presley made his debut on Sullivan's show on September 9, 1956, Sullivan was not actually the host that evening. Less than a week earlier, Sullivan was involved in a near-fatal auto accident that knocked out all his teeth and broke his ribs. Nonetheless, Sullivan was watching from his hospital room when guest host Charles Laughton introduced Presley in New York, followed by Presley's segment live from CBS Television City in Hollywood.

A gentle, compassionate showman, there was still another side to Sullivan. He could be very quick to take offense if he felt that he had been crossed or betrayed and could hold a grudge for a long time. Comedian Jackie Mason and the rock group The Doors were two cases in point who got on Ed's bad side. In the case of The Doors, Jim Morrison agreed to change what Sullivan considered inappropriate lyrics in performing their rendition of "Light My Fire." Come air time Morrison sang the offensive lyrics anyway.
The group never returned to his show. As for Mason, the comedian noticed some off-stage finger gestures from Ed which meant for him to end the routine.
According to Mason, he jokingly took the moment to comment on the signs by saying "and here's a finger for you, and one for you..." Ed Sullivan thought that Mason was really giving him "the finger" on-the-air. Outraged, Ed barred Jackie Mason from any further appearances on his program.
The controversy over the "finger" damaged Mason's career. He retaliated with a libel suit in the New York Supreme Court and won, but his career was hurt nevertheless.

Legit singer Roberta Peters appeared on Sullivan's show more than anyone else - a record 67 times.

He has a star on the Hollywood Walk of Fame at 6101 Hollywood Blvd

One of the songs in the rave Broadway musical "Bye Bye Birdie" was a choral, evangelical song sung by the McAfee family, who have just found out they are going to appear on Ed's show. On June 12, 1960, the cast of "Bye Bye Birdie," fronted by patriarch Paul Lynde, appeared on Sullivan's 12th anniversary program to perform the complete song, with dialog, that led up to "Hymn for a Sunday Evening" and Paul's declaration, "Ed, I love you!"

From the moment that Elvis Presley hit #1 on the charts in 1956, Sullivan insisted that his act was vulgar, distasteful and that he would never stoop to displaying that kind of entertainment on his show.
But when Steve Allen booked Elvis on his show in July, it turned out to be a ratings blockbuster. The very next day, despite everything he had previously said, Sullivan booked Elvis who appeared the following September and made two more appearances before the year was out.

He has always been a very popular target for impressionists. He is also one of the few celebrities to have had impressionists (such as 'Jerome Patrick Hoban' and Nick Toth) who have made a career just out of impersonating him.

Is portrayed by Will Jordan in I Wanna Hold Your Hand (1978), The Buddy Holly Story (1978) (voice), The Doors (1991), Mr. Saturday Night (1992) and Down with Love (2003).

Like Elvis Presley and Liberace, both of whom guested on his show at various times, Ed Sullivan was the survivor of a pair of twins, the other of whom was stillborn.

Personal Quotes::
Tonight, we have a real big show...

I am the best damned showman in television.

I've tried every way I know to smile into a camera, but I can't do it.
==================================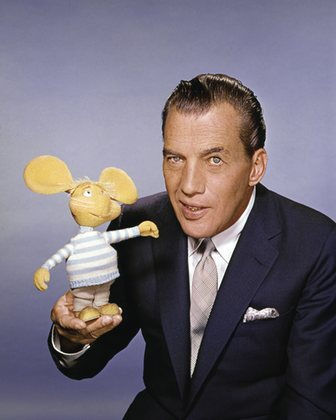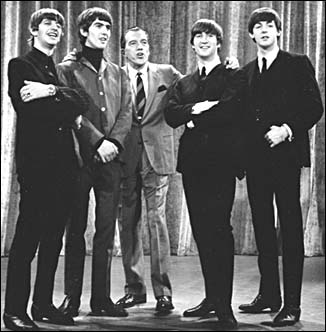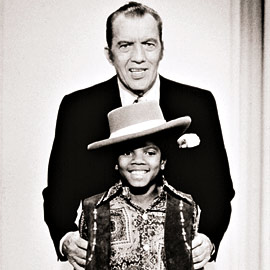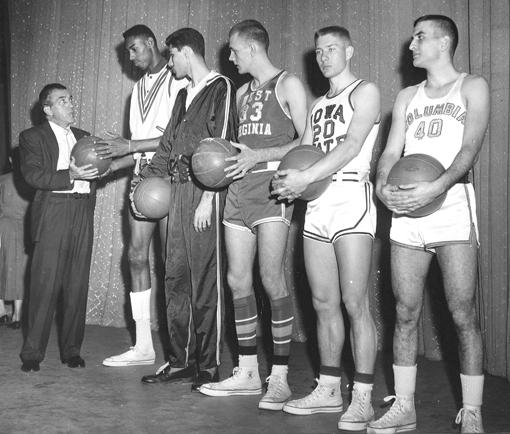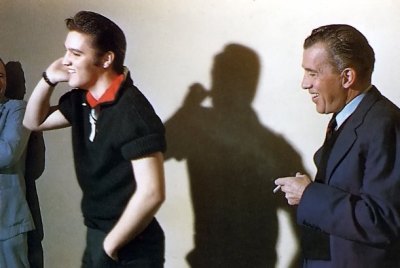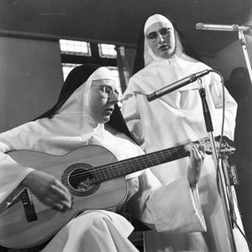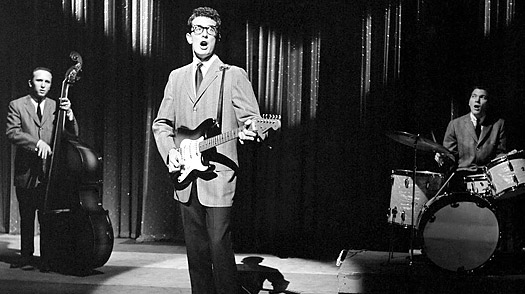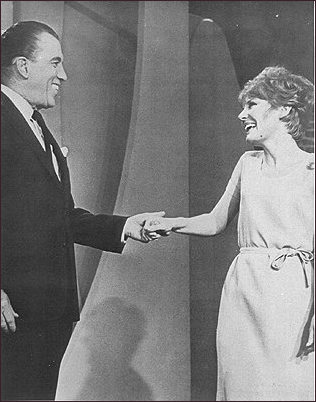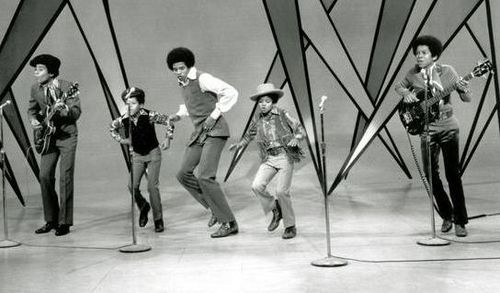 =================================
Back To Kaz's World